Researcher: traders trade mainly Bitcoin and Ethereum
Researcher: traders trade mainly Bitcoin and Ethereum
The Block analyst Larry Chermak
came to the conclusion
that the "lion's share" of spot trading volumes on the largest exchanges falls on Bitcoin and Ethereum.
More than 50% of the total trading volume on Binance falls on BTC and ETH, despite the fact that the exchange supports about 200 different coins.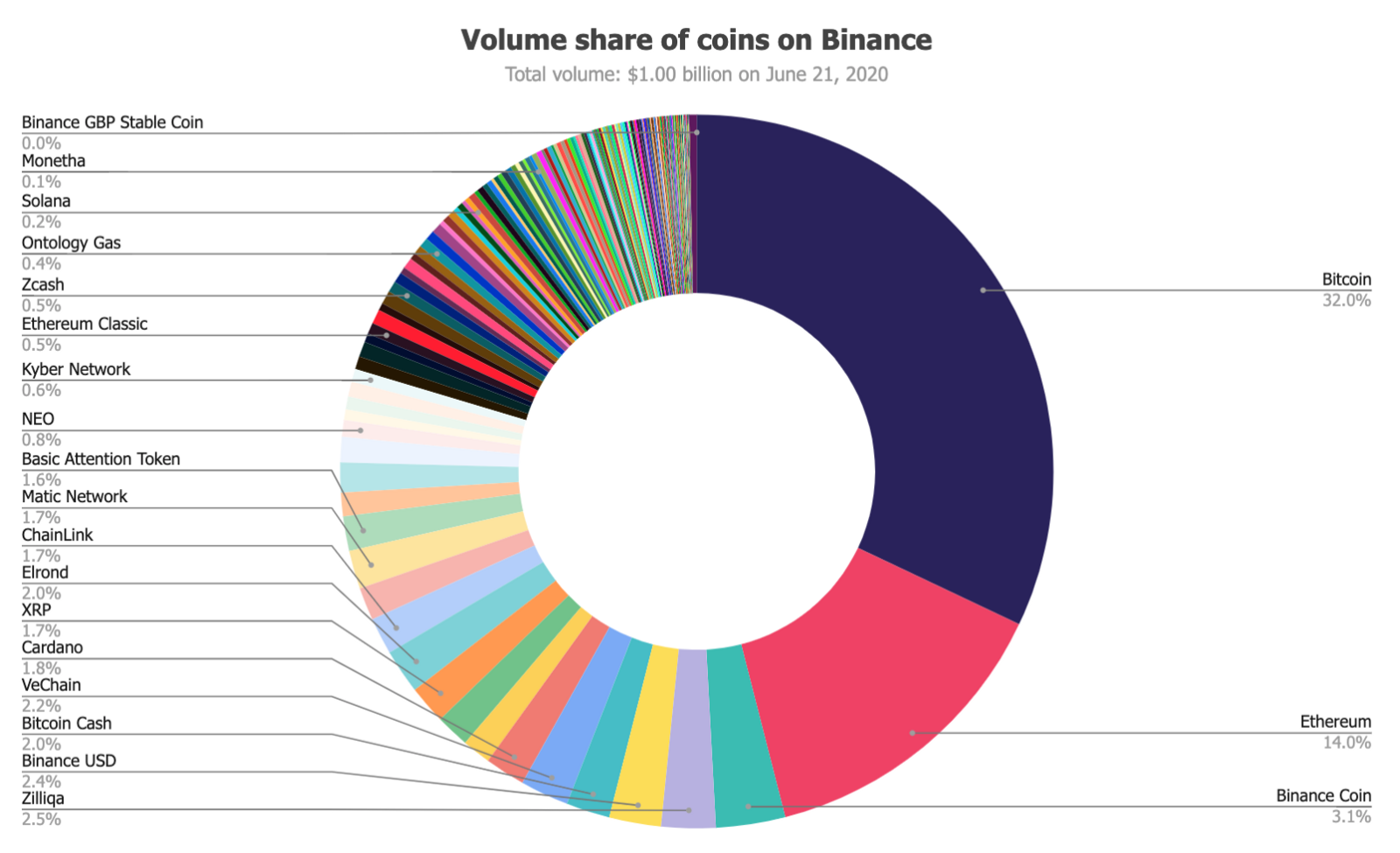 32% of the Binance trading volume falls on Bitcoin, 14% - on Ethereum, 3.1% - on the BNB token
Bitcoin and Ethereum account for 81.2% of the trading volume on the Bitfinex exchange. For Bitstamp, this figure is at 80.4%, for Kraken - 75%, for Coinbase - 61%.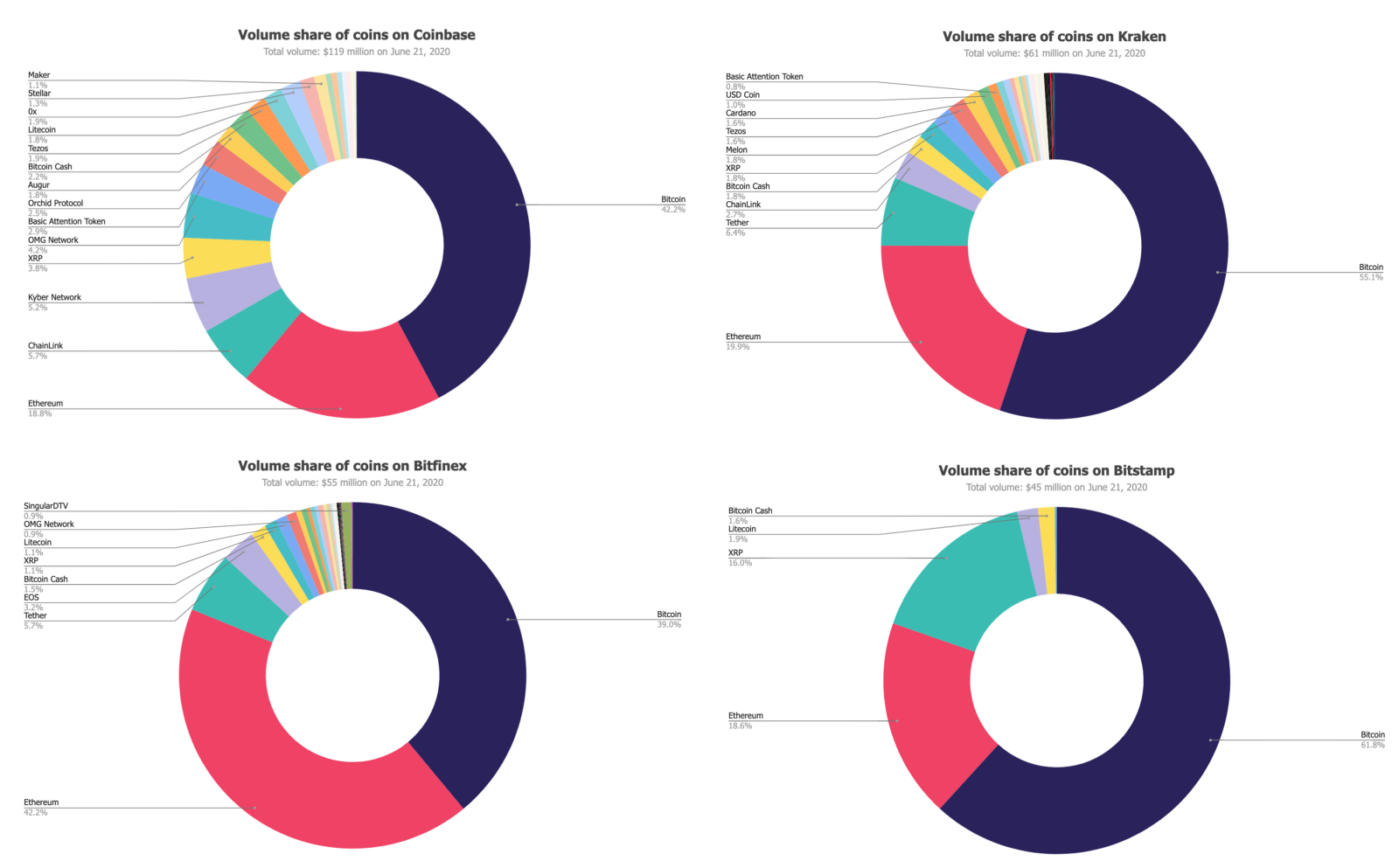 Coinbase and Kraken listings have less than 40 coins. Bitstamp currently supports a total of 7 crypto assets.
BTC / USD statistics
The historically most liquid BTC / USD trading pairs on four exchanges - Bitfinex, Coinbase, Kraken, and Bitstamp.
The average daily trading volume is still very far from the late 2017 - early 2018 marks.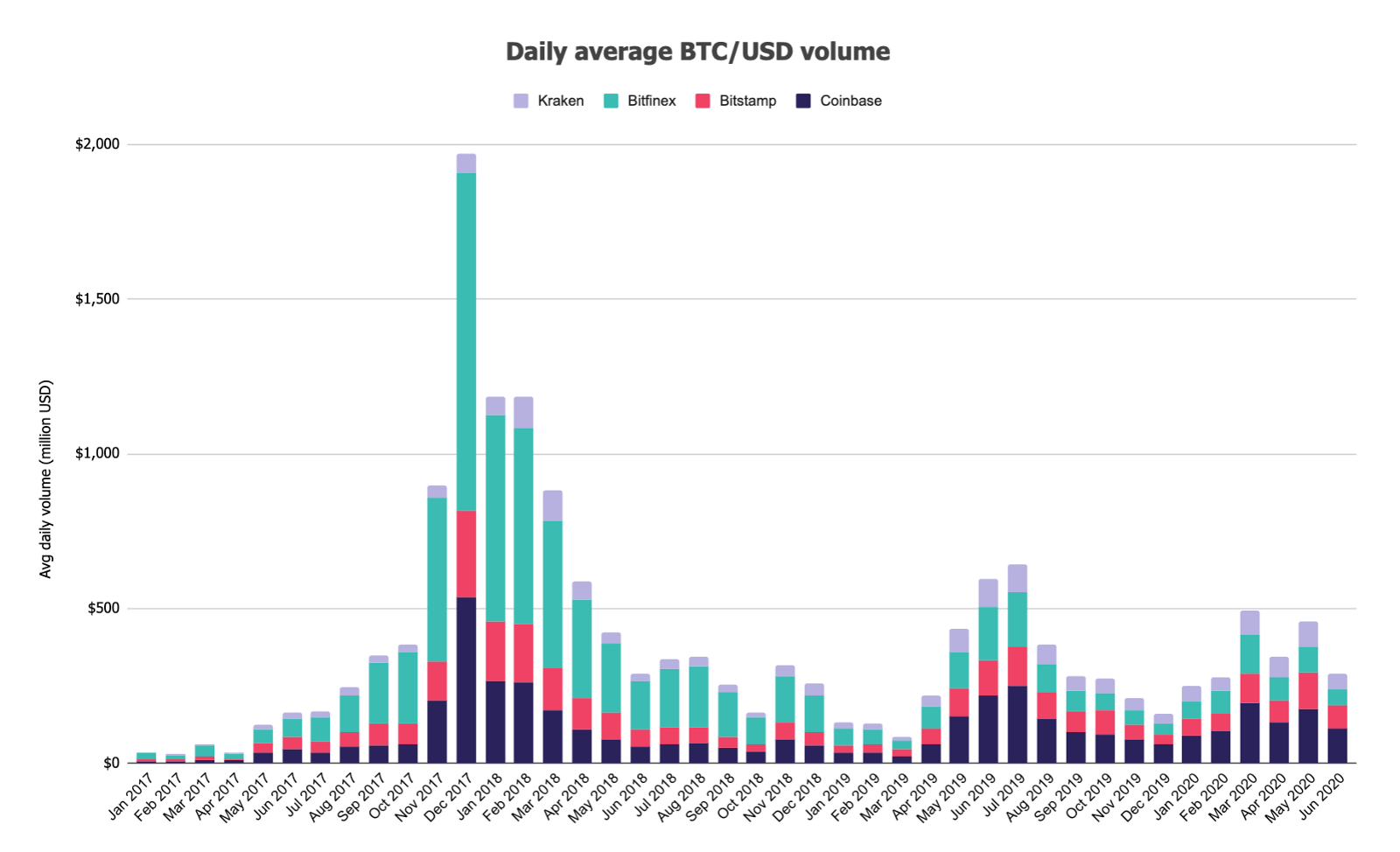 In December 2017, the daily trading volume for Kreken, Bitfinex, Bitstamp and Kraken was approaching $2 billion.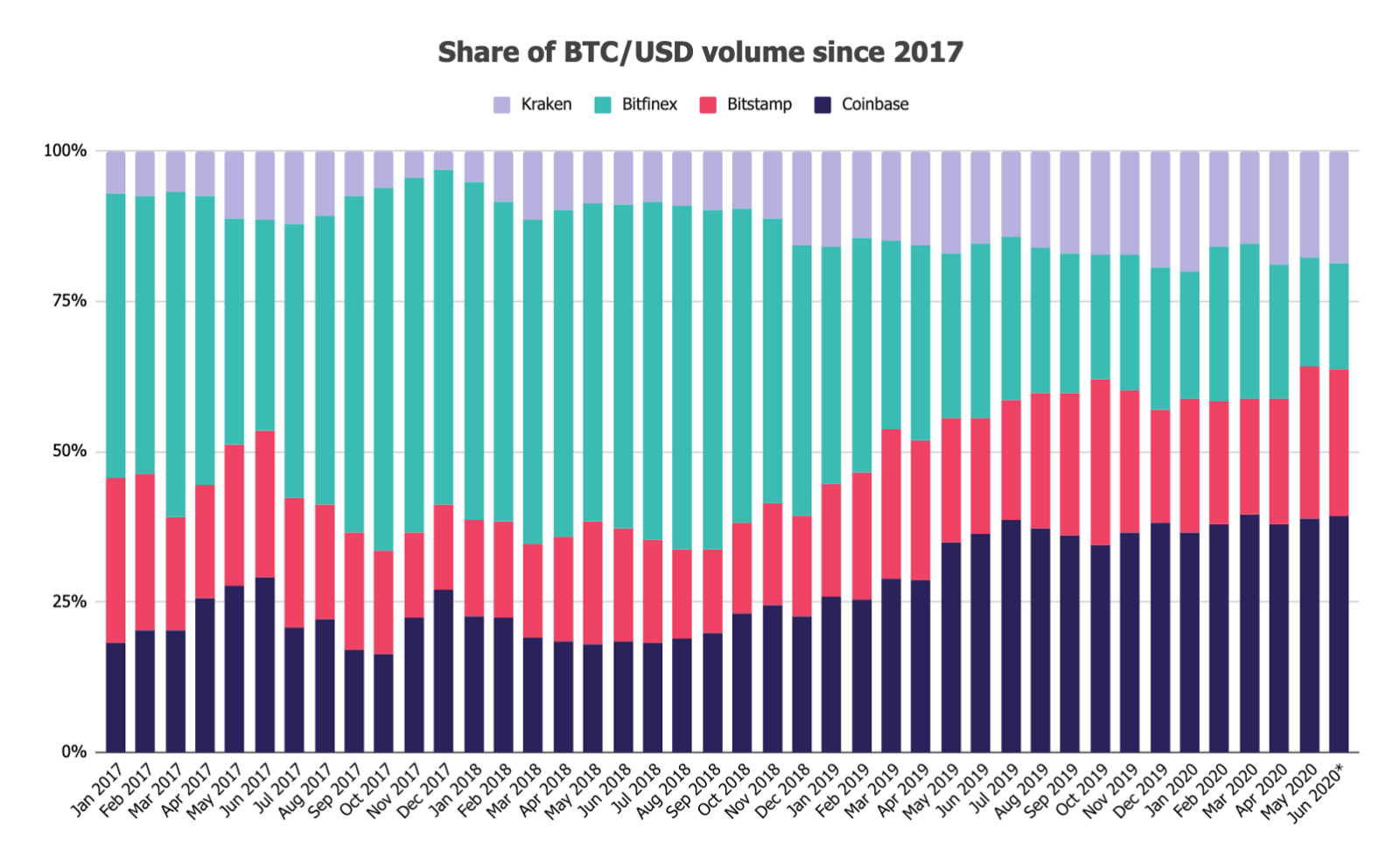 In March 2020, the daily turnover in the BTC / USD pair at the above exchanges reached $492 million. By June, the figure fell to $291.3 million, which is 36% less than in May.
Since 2017, the share of the Bitfinex exchange in this segment has decreased from 50% to less than 20%. During this time, Bitstamp managed to maintain its position, while Coinbase managed to increase the BTC / USD market share to 40%.
Recall that in May the volume of trading in futures, options and perpetual swaps exceeded $600 billion.